We won't forget Boston…
See on Scoop.it – Story of Survival-Child Abuse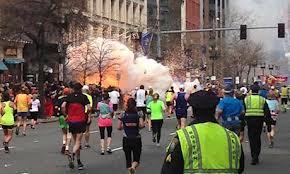 Close your eyes tonight…speak to whatever Higher Power you believe in, and pray for Boston. Pray for the eight year old little boy that died yesterday along with two others. Pray for the families of those that lost their lives. Pray for the wounded both in body and in spirit. Pray for our great nation and about the grave danger we face. Pray for our world…for peace and tolerance.
Tonight, with a heavy heart, I will pray not only for Boston…but for you! I wish you all peace and safety in this crazy world of ours.
Rosemary J. Adkins's insight:
Our Nation under God yet there are those that challenge the very existence of our freedom and love of one another. These cowards that take from all of us will some day face their own sins. Please if anyone knows who is responsible, come forward and save our nation from further grief from terrorst no matter if from afar or from home. Justice needs to be heard.
See on taylorfulks.com